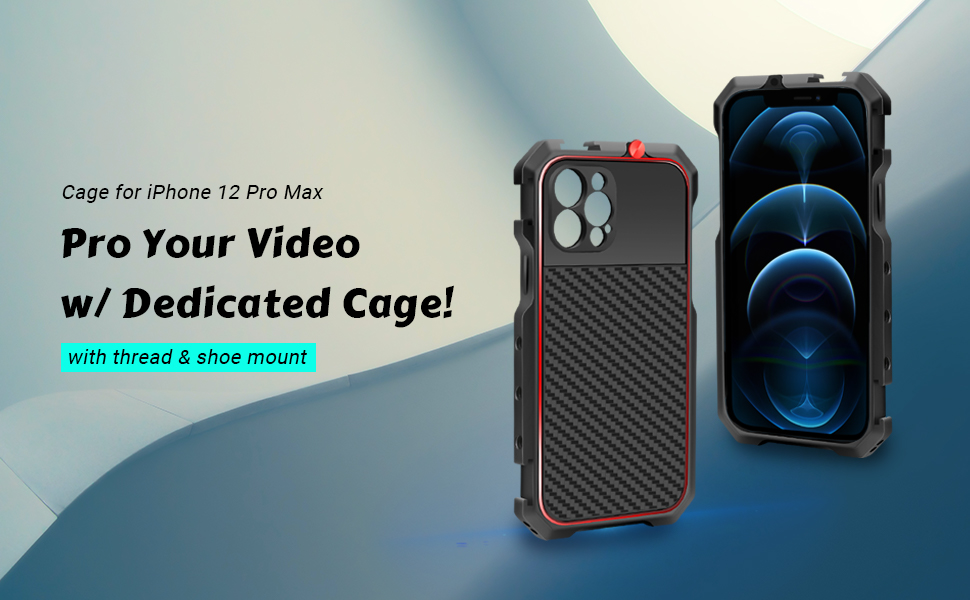 【For iPhone 12 Pro Max】Dedicated for iPhone 12 Pro Max phone, seamless connection, no gap and no shaking. It could be used for film shooting, video shooting, vlog shooting, live recording, photographing or other scenes.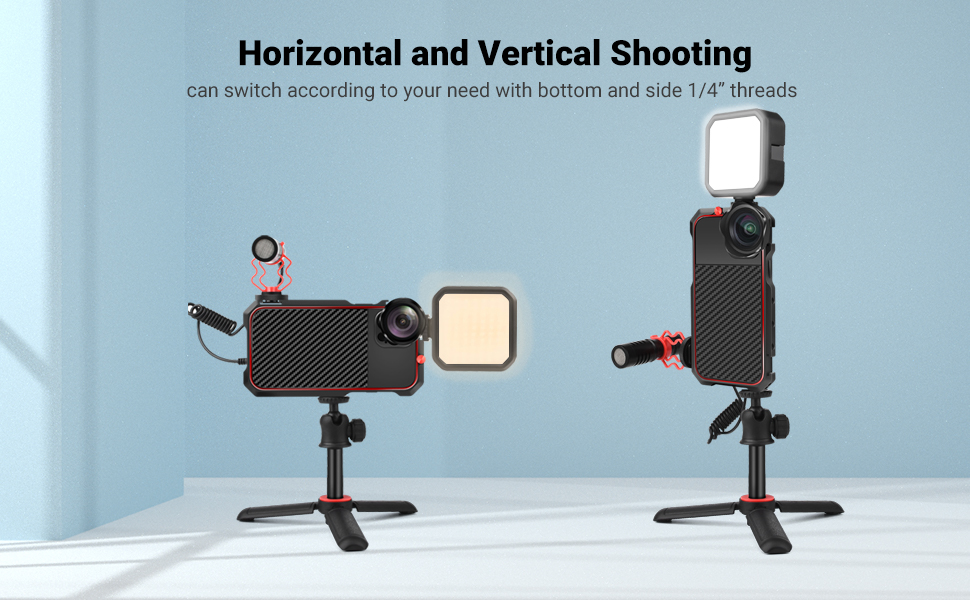 【Only 17mm Lens Thread】Only Compatible with 17mm threaded lens, such as 1.33x anamorphic lens, 1.55x anamorphic lens, Macro lens, wide angle lens, fish eye lens, telephoto lens.
【Multiple 1/4"-20 Thread Hole】1/4"-20 expansion interface, which could be connected to 1/4" equipments, directly installed on the complete tripod, or handheld tirpod for moving shooting, vertically or horizontally.
【Three Cold Shoe Mount】Cold shoe expansion interface, which could be connected with microphone and Led video light.
【Aluminum alloy CNC】Aluminum alloy CNC precision machining and anodic oxidation, which make it strong corrosion resistance and abrasion resistant.